Zhiyun Crane 2 With focus motor, Dual Handle & 1 Extra Set of batteries
Highlights
CAMERA IS  NOT INCLUDED 
NOW MOVE WITH YOUR MECHANICAL FOCUS
REAL TIME FOLLOW FOCUS
Integrated with an unprecedented follow focus wheel on the body, Crane 2 allows ±0.02°precision real time focus
control through camera cable connection, so that you can always keep your subject in focus while moving, setting
free your camera for more dedicated task.        
- Real time Follow Focus
- Tactile Focus Wheel
- 3 Levels of Focus Adjustment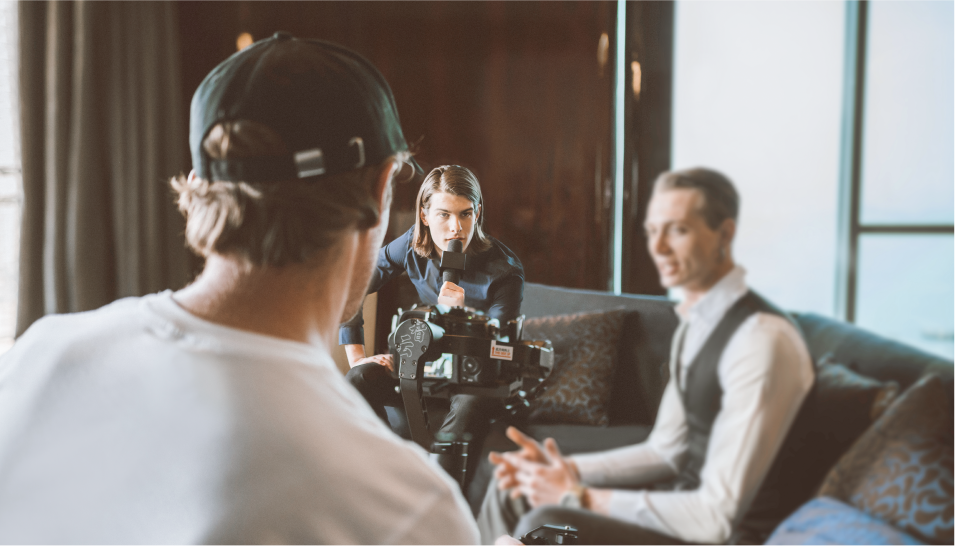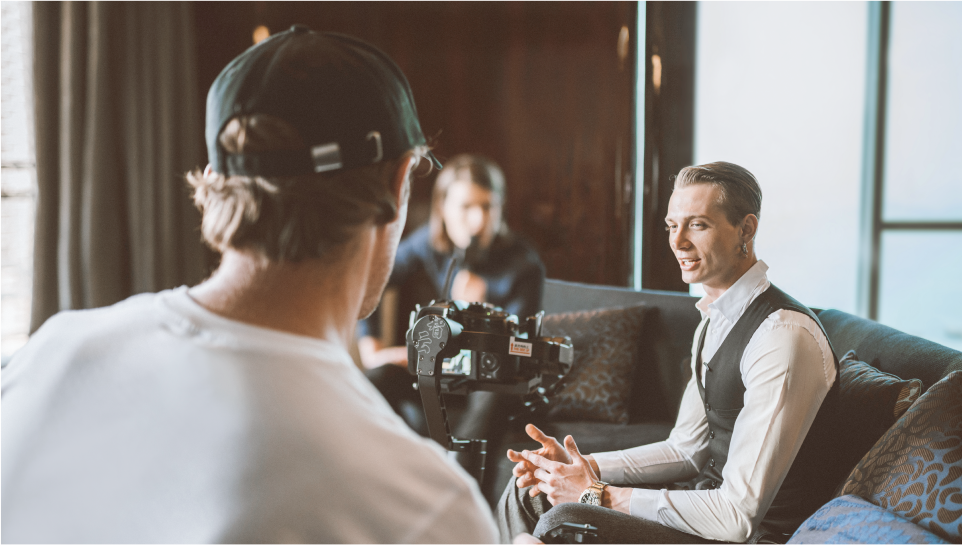 3.2KG MAX. PAYLOAD

Instune Algorithm System which realizes 50% increase in motor torque and 20% improvement in noise
reduction,the Crane 2 sets up a new benchmark for the industry supporting a max. pay load of 3.2 kg,
mountable by all models of DSLR and mirrorless cameras on the market.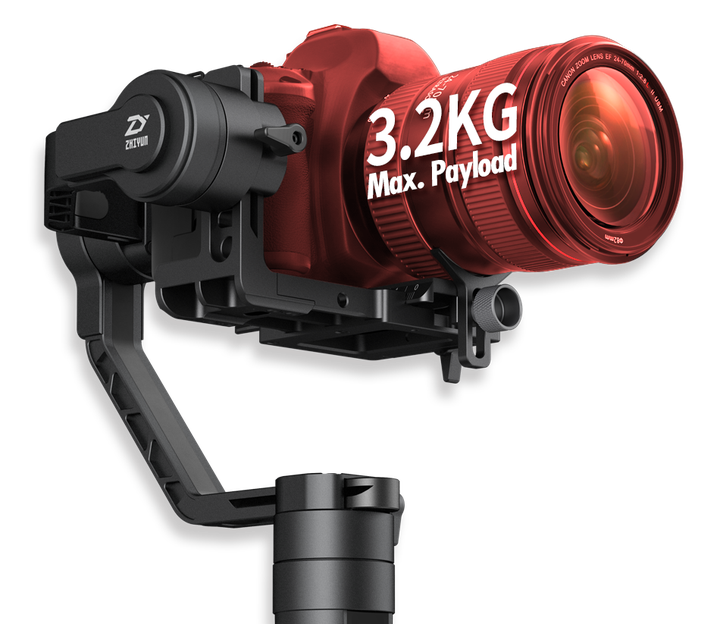 INSTANT PRECISE ATTITUDE COMPENSATION
Integrated  with  the  pioneering  32 bit x 3 high  speed  MCU  parallel  control  technology  which realizes
100% improvement in respond speed, Crane 2 gets high above the industry standard with its cutting edge
attitude compensation system and unparalleled anti shaking stabilizing performance.

INTUITIVE OLED DISPLAY
The intuitive interface design help you easily identify the connection status, battery level, control mode and multiple
camera params, giving you full control over every detail.
- Control Mode
- Battery Level
- Shutter Release
- EV
- AV
- ISO
Crane 2's controllability to cameras may vary depending on the specific camera brand and model
See more at User Guide or official website.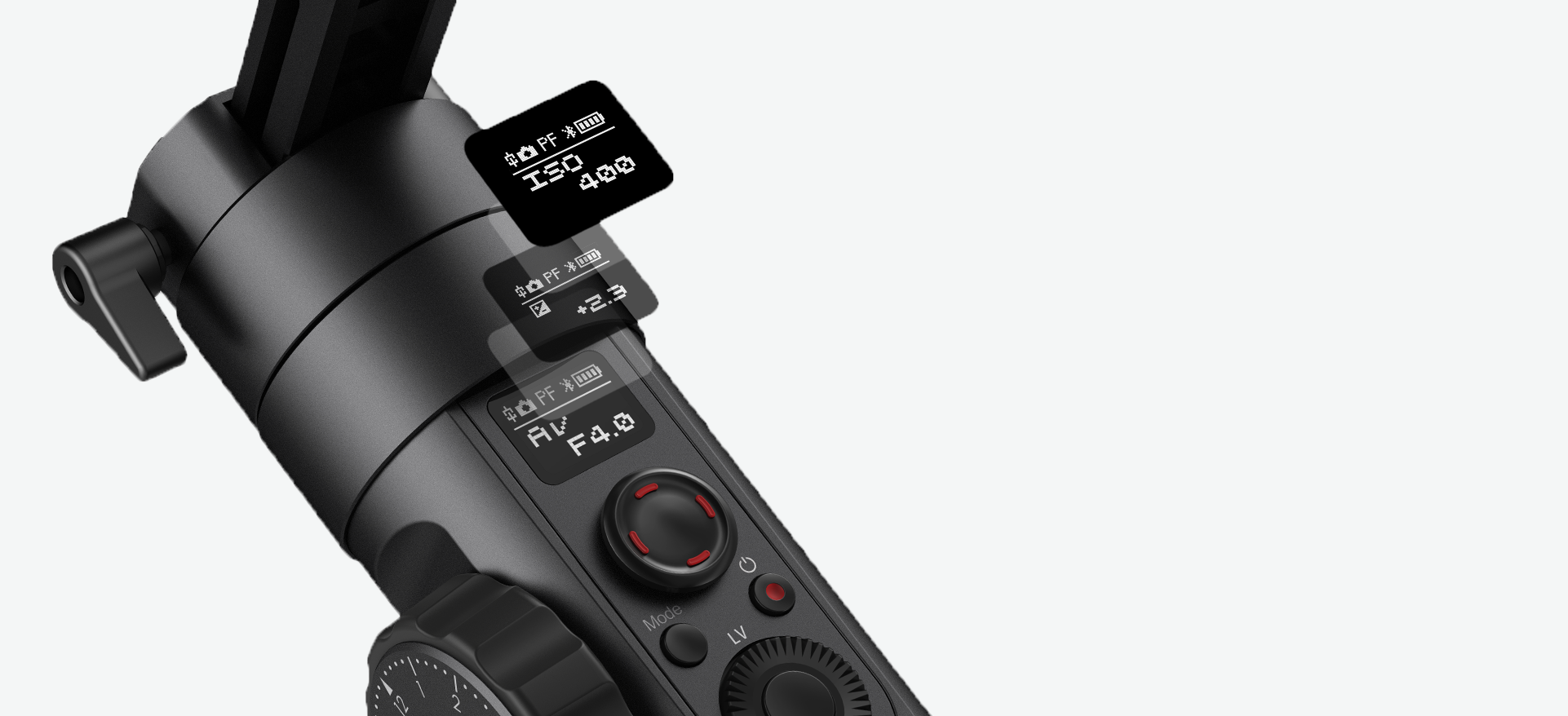 18 HOUR RUNTIME FOR LONGTIME TASK
18 Hour Ultra Long Battery Life for High intensity shootings and Phone charging under emergency,
helping you to capture every precious moment.
                                                      - 6000mAh Battery Capacity                                                                    
- 18 hour Continuous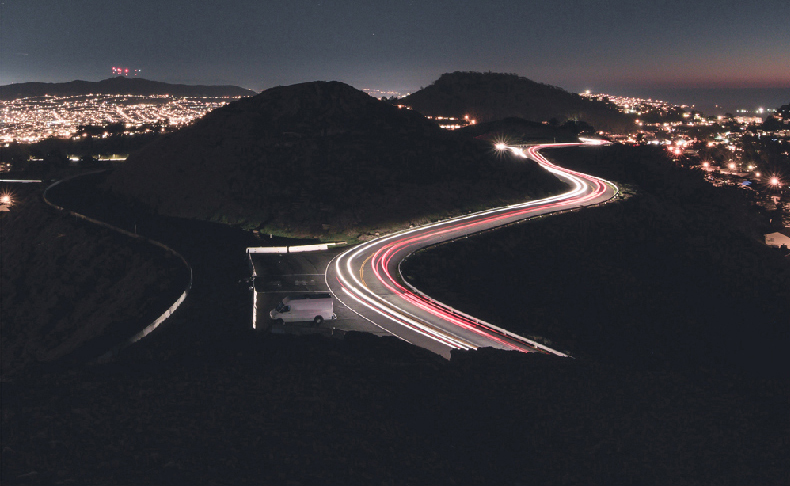 INNOVATIVE QUICK CONTROL DIAL DESIGN
The quick control dial on the control panel is like an integrated extension of your camera.You can either
press orrotatethe dial to make various camera parameter settings such as TV, AV, ISO and EV, giving
you seamless camera control independently from any software applications.
- Quick Control Dial
- Instant Parameter Settings
- One-handed Operation Facilitation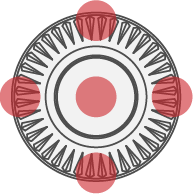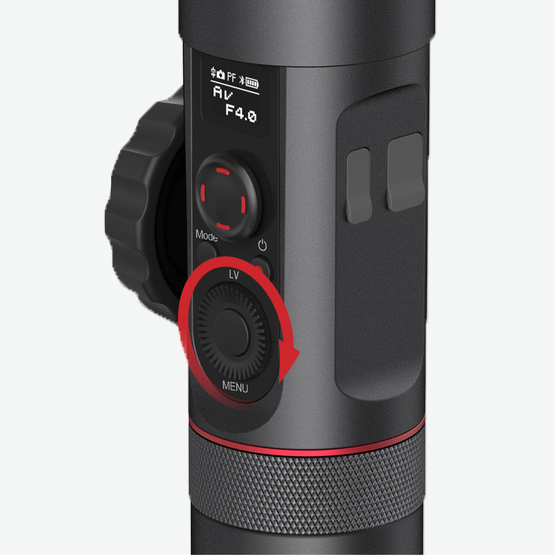 COMPLETE KIT WITH ELABORATE DETAILS
Crane 2 comes standard with a comprehensive accessories kit, including camera control cables
to connect with various brand cameras, an Aluminum alloy tripod, an EVA carrying bag, as well as a
MANFROTTO standard quick release plate that allows quick camera installation to
the stabilizer or tripod within seconds, ideal for videographers
stepping up their game.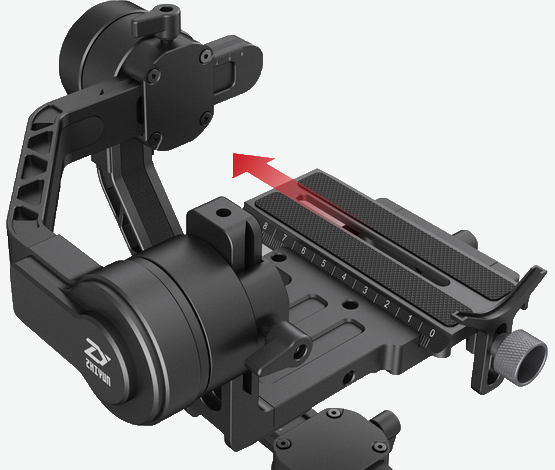 - Standard Quick Release Plate
- 60 Sec. Balance Adjustment
-  Aluminum Alloy Tripod
Tech Specs.
---
 Item                                                                                        Min.                                                           Standard                                    Max.            Remark
---
Operation Voltage                                                                   9.8V                                                            11.1V                                        12.6V    
---
Operation Current                                                                 110mA                                                                                                         6000mA       
---
Charging Voltage
---
Charging Current
---
USB Output Voltage                                                                                                                                      5V     
---
USB Output Current                                                                                                                                    1A
---
Camera Charging Output Voltage                                                                                                               8A    
---
Camera Charging Output Current                                                                                                                   2A
---
  Following Deviation in Static State                                      ±0.01°                                                               ±0.03°
---
 Following Deviation in Motion State                                      ±0.05°                                                              ±0.1° 
---
  Tilt Angle Range                                                                    -135°                                                             +185°  
---
 Roll Angle Range                                                                     360°                                                                                                                      Unlimited Rot.
---
 Pan Angle Range                                                                      360°      
---
Controllable Tilt Angle
---
Controllable Roll Angle
---
Controllable Pan Angle   
---
Operation Temperature                                                          -10°C                                                              25°C                                                                 45°C 
---
Battery Runtime                                                                      12h                                                                18h                                  Balanced center of gravity
---
Charging Time                                                                        2.5h                                                                                          
---
Valid Payload                                                                         500g                                                                                                            3200g 
---
Compatible Cameras                                                           Canon EOS Series;Panasonic LUMIX Series; Sony ILCE Series、a Series;
                                                                                               Nikon D Series and other cameras weighing less than 3.2kg
---
Packing List
---
Name & Spec.                                             Qty.
---
Gimbal Stabilizer:                                          1
---
Tripod:                                                           1
---
18650 x3 Battery Charger:                            1
---
18650 Li-ion Batteries:                                  3
---
Micro to Micro USB Cable:                            1
---
Micro to Mini USB Cable:                              1
---
Sony Camera Control/Charging Cable:         1
---
Panasonic Camera Control Cable:                1
---
Micro USB Cable:                                          1
---
User Manual:                                                 1
---
Shoulder stripe:                                             1
---
Carrying Case:                                              1
---
Packing Specifications
Item                                                                           Dim./Weight                                      Remark
---
Product Dimension                                                    210*118*450mm                                W*D*H
---
Package Size                                                            502*141*270mm                                L*W*H
---
Carton Size (Dedicated)                                            552*614*320mm                                L*W*H
---
Product Net Weight                                                  1250g/Unit   
---
Gross Weight (including package)                              3.7kg/Unit 
---
Packing Weight                                                         17.2kg/Carton                                          4 Units/Carton
---
---
We offer 100% Buyer Protection Policy to our customers. Trust, Relationship & Safety is all what we care about you.
100% Official & Authorized Warranty Products
PhotoMarket.in guarantees to sell only 100% official products to customers through our site.

Most of the product sold covers direct PhotoMarket.in Warranty & few covers Manufacturer's warranty.

Warranties of the Products mentioned under Box Open Category is also covered by the manufacturer.
 
In-Stock Products
All In-Stock products will be shipped within 2-3 working days.

Please check the availaibility status of the product before buying.
Pre-Order Products
Products mentioned with PreOrder buying status will be shipped once the shipment arrives in india.

Please communicate with us for clarity of the shipping date for PreOrder products before buying.

As the current situation of Lockdown in India the PreOrder products may take a little longer time to deliver at your place.

100% Safety In Payments
Our customer's Personal Data is kept Confidential.

PhotoMarket.in does not have access to Customer's Bank/Card information. All payments are handled by PayUmoney Module, which is our official payment gateway.

All Website Transactions are secured and our site is scanned regularly for security.

 
Return Policy
Return/Replacement request for any Order should be submitted within 7 days of receiving the Product.

Return/Replacement will be initiated only upon receiving of the product.

Replacement will depend upon the availability of the product.

Damaged/ Missing Packages need to be reported within 1 day of receiving the product.
Order Cancellation
Order Cancellation can be done within 24 hours of the Order Placed.

Order Cannot be cancelled once the product is shipped from our warehouse.
Refunds
Refunds will be done only if the product is unopened & returned by the customer within 7days of delivery & the product is in its origial condition.

Refunds will be no be done for the products which are shipped & later on is not required by the buyer by changing any state of buyers decision.

100% Guaranteed Lowest Prices
As we do direct business from the manufacturer so we can offer the lowest price in the market.

If you see any product price selling lower than us, then Do let us know & we will try to give you as lowest as possible.
No Extra Shipping Fee & Taxes
We Offer 100% Free Shipping to all over INDIA. We Normally Ship all products the same day when its ordered. All Products prices are included of all taxes & duties.
100% Satisfaction Guarantee
If for any reason you're not completely satisfied with your purchase, do contact us & return new gear in its original condition within 7 days of delivery date and we'll give you a refund.